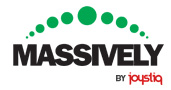 The Gaming Industry's annual round up of what's new and coming, E3, is underway. Massively caught up with Spacetime Studios Director of Marketing, Fernando Blanco, to learn more about Arcane Legends. Here is a snippet:
I was able to sit down with Fernando Blanco, Director of Marketing, at E3 to see a demo for the game, which they showcased on two tablets -- including a Kindle Fire. It was quite impressive.

"We've essentially built up a best-practices of game design in Arcane." Fernando Blanco told me during our interview. "We took what people really liked from Dark, we took what people really liked from Star, and we combined them."

The game stays true to the original formula by giving players a choice of three classes: a warrior, a rogue, and one cool-looking sorcerer. Immediately there was a noticeable improvement in the visual quality of the game. Textures, polygons, and environments were more lush and alive. Hanging banners literally swayed in the wind. Action animations combined polygonal graphics and cel-shaded graphics to give it a more animated feel. The lighting was certainly more dynamic and vibrant than the previous titles.

Charge attacks and combos have returned to Arcane to give a more rounded action experience. Auto-attack was removed, so no more click-and-wait mechanics. Spacetime kept the same control style with the virtual joystick -- if it's not broken, don't fix it. Along with these changes are inclusions of more special items, rare drops, and enough quests in the world to satisfy the casual and even hardcore gamer. Destructible environments are included, so if you hate tables, kegs, and chairs, feel free to destroy all the wooden creations in the game to your heart's content.

What's refreshing to see is that there is more story to the newcomer than the previous titles. What often can suffer in mobile MMO games is the lack of story, and Spacetime is planning to reveal their game story in chapters.