Spacetime Studios is excited to announce the closed beta of the Android client for Pocket Legends. We are looking for a pool of about 50 testers to help us test the Android client before it is released near the end of this year. We will be looking for a wide variety of devices and configurations. Testers will be responsible for identifying and reporting issues to the development team.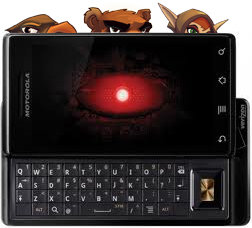 The initial phase of beta will be limited to existing Pocket Legends players and forum users that have purchased Platinum. We want people already familiar with the game to be able to compare functionality with their existing iDevice.
If you meet the criteria and wish to help, please email support(at)spacetimestudios.com with the subject line [Android Beta] and the following information:
1) Name
2) Email address (which must match your Pocket Legends account email address)
3) What is your character name, and how long have you been playing Pocket Legends?
4) Forum name (so we can give access to protected forums)
5) Primary Apple Device Model (iPad, iPhone, iPod touch)
6) Android Device Model, OS Version, Device Id (the Android client will be locked to your device)
7) A little background information about yourself and why you think you'll be able to help us.
Testers will be notified via email of acceptance and further instructions.