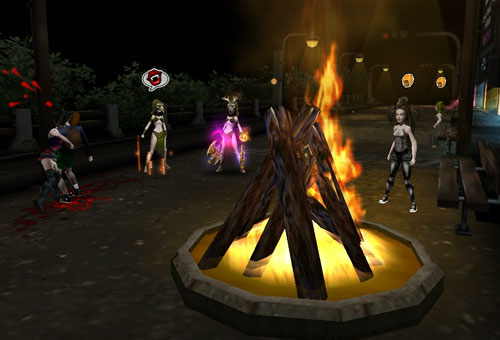 In honor of the recent Summer Solstice, the Vampire Nation has made a bonfire! Join the Summer Nights Event on now through the end of the month!
New Content - Summer Nights Event!
• New event exclusive Druidic mask drops.
• Blood Blossoms now drop in the world during the Summer Nights Event! These can be sacrificed in the bonfire to obtain health regen buffs.
• Combine a Fire Gem with a rare world drop (lvl 10 and above) to create a Fire Jewel that has a unique bracelet effect.
• Druidic Solstice Bundle available in the store for a limited time.
• New vanities drop in the world.
The new Fire Jewel Bracelet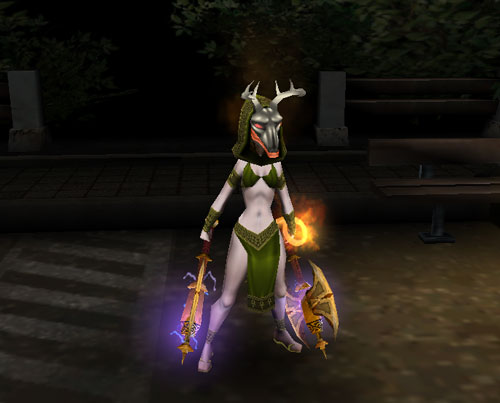 Tweaks and Fixes
• Platinum Vanities are now stashable
• Additional Goals have been added
• Vanities acquired via mission and Nightly Rewards are now tradable and stashable.
• Toggle Joystick Location! Go to game Options to move the joystick to the center left of the screen.
• Drain UI Element has been cleaned up a bit, and it should be clearer when it is appropriate to use.
• Discounted Potion Vendors are now in the premium Guild Halls.
• Friends goal task should be tracked correctly now.
• Elixir associated Achievements have been fixed to be granted properly.
• Kriegberg Helix Elite Cap reward has had its stats boosted slightly.
• Loadouts added to inventory.
• Loot tables for Morhaven District will now properly display the loot that will drop in the mission. Previously it was displaying level appropriate loot instead of loot tied to the recommended level.
• First Willowbrook ally is now being correctly displayed.
• Luck Elixirs were unintentionally too effective, and have been modified from 50%->35% and 35%->15% where appropriate.
• Completed missions now have a checkmark.