New Allies Join The Elf Queen's Forces in Pocket Legends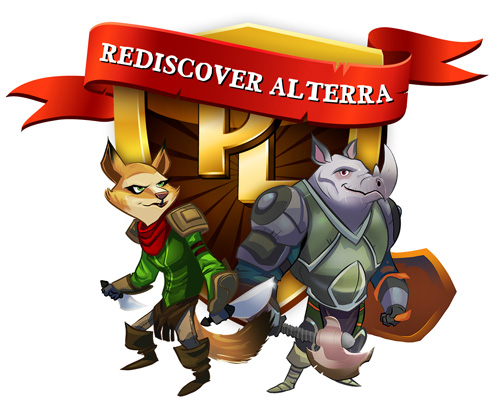 New Playable Characters Rhino Paladin and Vixen Ranger Join
World's Largest Desktop and Mobile Co-op Action RPG
Spacetime Studios is inviting the eight million people who have played
Pocket Legends
to experience the game in a completely new way with the Rhino Paladin and Vixen Ranger in the most significant game update in its history.
Both new classes are free from the start with no special conditions required to play them. The characters receive new gear including the Ranger's dual-blades, use skills such as the Rhino's "Charge!!" and deliver devastating combos.
Pocket Legend's largest expansion to date offers new features for existing and returning players. In addition to the added character classes, players can team up to explore new dungeons where they will encounter elite bosses or battle it out in the new 3v3 PvP map.
"This expansion gives our existing players a brand new way to experience the world of
Pocket Legends
as well as adding a ton of new content," says Gary Gattis, CEO, Spacetime Studios. "We are happy to give fans an early holiday gift with the most ambitious expansion we have released to date."
Features:
Two New Character Classes - The Vixen Ranger and Rhino Paladin
New Elite Bossfights - Battle a level 76 Red Dragon, and discover a secret elite boss hiding in the Underworld
New Heroic Dungeon - The Dragonet of Fire Forest just got meaner in the new heroic difficulty "Forgotten Forest"
New 3 vs. 3 Capture the Flag PVP map - Fight for flags and glory in the Burning Flats
New Skill Ranks - All character classes have more advancement options with the addition of two new skill ranks for all abilities
Free Respec Weekend – Free skill and attribute respec for all classes this weekend only, in celebration of the new classes as well as ability ranks
New Items - Discover all new items to power up your hero
New Low Level Drops - Better weapons and shields for lower leveled characters
Return of Winterfest - Pocket Legends' holiday celebration returns with new vanity drops and store items
Pocket Legends
is the first title in the highly popular Legends franchise. The other Legends titles, sci-fi
Star Legends
, horror
Dark Legends
and fantasy
Arcane Legends
, have been downloaded more than twelve million times, making it the world's largest cross-platform mobile/desktop MMO franchise.
About Pocket Legends:
Launched in April 2010,
Pocket Legends
is the original, pioneering 3D MMO on iPhone, iPod touch, and iPad. A bold – and successful – attempt to bring MMOs to the mobile space,
Pocket Legends
quickly proved to be popular with both public and press, gathering praise from the most important publications in the industry. The colorful 3D graphics and top-notch character design made Pocket Legends a benchmark game on iOS devices such as the iPhone, iPod touch and iPad.
--------------------------------