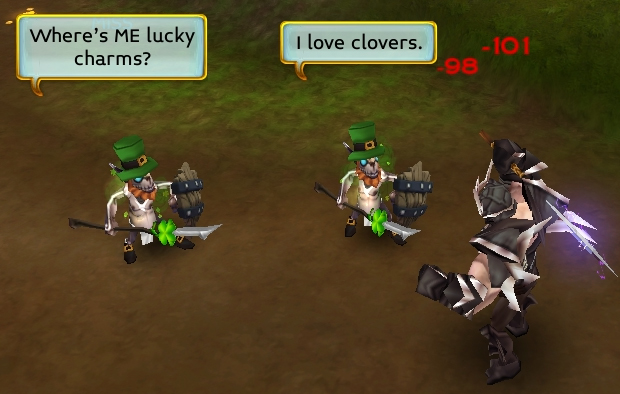 A Leprechoblin has been spotted in Arlor and the Kraken Isles. Defeat him to earn some luck and perhaps some of the unique armor he covets!
The Leprechoblin can pop out of any destructibles (barrels, crates, etc.). If you overcome him, you'll get a short term buff that increases your luck. Just like a Luck Elixir, if you have increased luck, you could re-roll any loot that drops for you up to better loot!
Also, the Leprechoblin has a set of unique armor and matching helmets that you might find if you fight him!
Hurry, the Leprechoblin will be going back over the rainbow on March 25th, so get to hunting him while you can!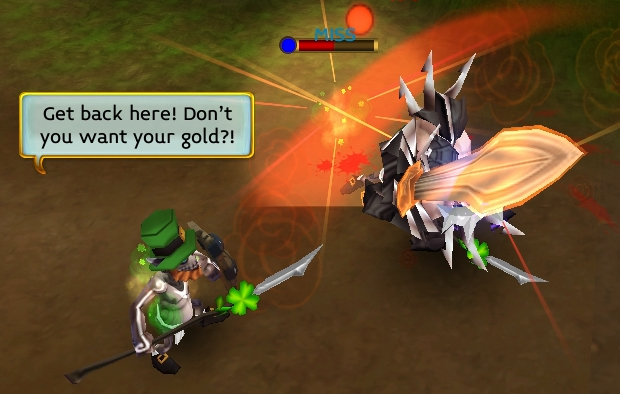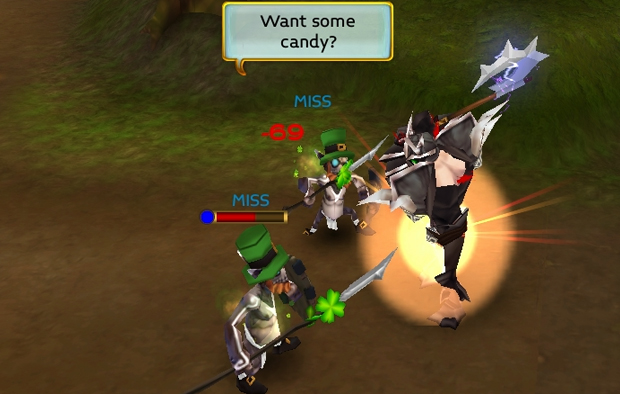 New Lucky Poseidon's Gear that only comes from the Leprechoblin