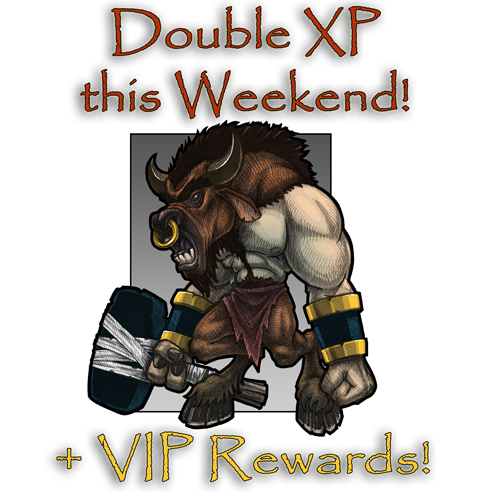 This weekend, April 13-14 will be a Double XP weekend in Arcane Legends!
All experience will be
doubled!
If you want to hit the level cap before the
Battle for Nordr
expansion, now is the time!
VIP Rewards!
On Friday, April 12th, we will pull a list of all Arcane Legends players who have:
A level 26 character on thier account
Ever spent $19.99 or more in any Spacetime Game
To help our VIP's get the most of of this Double XP weekend, we will be giving everyone who meets the above criteria the following FREE elixirs on
all of their characters!
15 minute Damage Elixir
15 minute Movement Speed elixir
Get ready for a Double XP weekend!