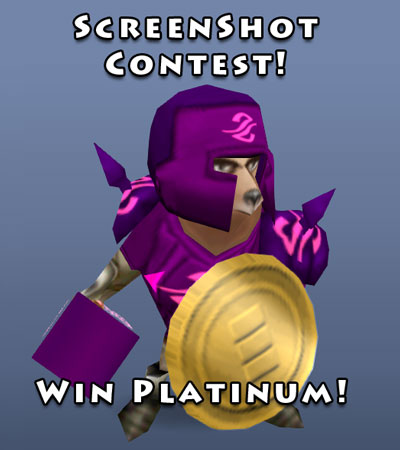 Rockin' Retro Pocket Legends Gear Screenshot Contest!
There is a metric ton of different gear with different looks in Pocket Legends. With over three years of development on one of the world's greatest Mobile MMO Games, you know Pocket Legends has a lot of different stuff.
Our challenge to you – what gear you would like to see brought back as new versions and vanities!
How to enter the contest:
1. Take a screenshot of the gear you want to see brought back
2. Post that picture in the submission thread
If you need help posting your picture, see this thread:
http://www.spacetimestudios.com/show...iPhone-Android
Include the following in your submissions post:
Name of your character in-game:
Name of the item(s):
Helmet Item Name:
Armor Item Name:
Weapon Item Name:
Brief description why you think these items are the best Rockin' Retro Gear to be made into new versions.
* * Click here to go to the Submission Thread to post your Screenshot! * *
Deadline for entry: 11:59 PM CST Tuesday, July 30th
Selection Process:
The Spacetime Development Team will choose what they feel are the best overall submissions. This will be based on creativity, the screenshot image quality, the description of why you think the items you are showing would make the best Rockin' Retro Gear.
Prizes for entry - per category:
1st Place: 500 Platinum
2nd Place: 300 Platinum
3rd Place: 100 Platinum
4th through 10th place: 50 Platinum
From the winning entries, the Development Team will create new versions of the gear, along with new vanities (for both the store and to drop in game).