Arcane Legends Mythic Weapon Weekend and Platinum Sale Weekend!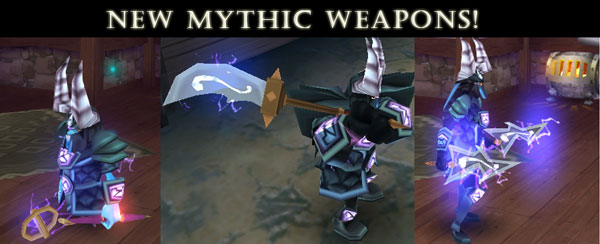 Starting on Friday, Sept. 20th and running through Sunday, Sept. 22nd new Mythic Weapons will be dropping from Elite Gold Puzzleboxes and Locked Grand Crates of the Watch.
Also during this weekend, Platinum will be on sale - 40% off!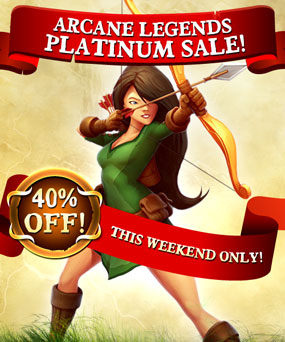 Here are the details of these new Mythic Weapons.
Warrior 2-Hand Glaive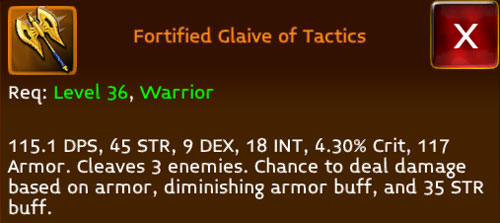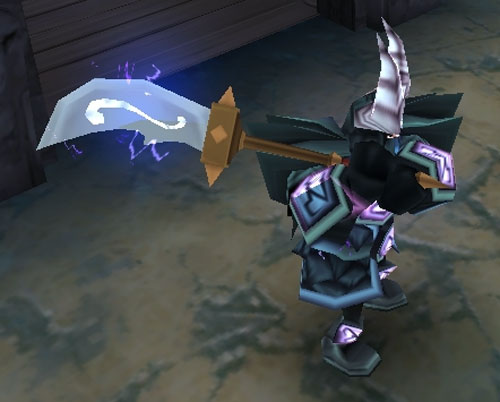 Sorcerer Staff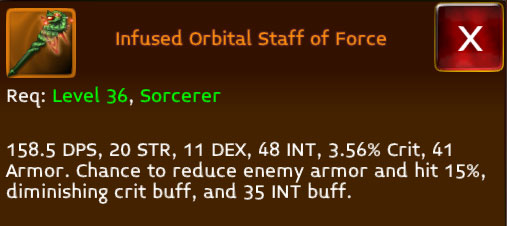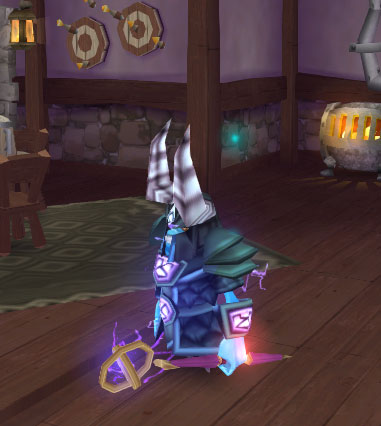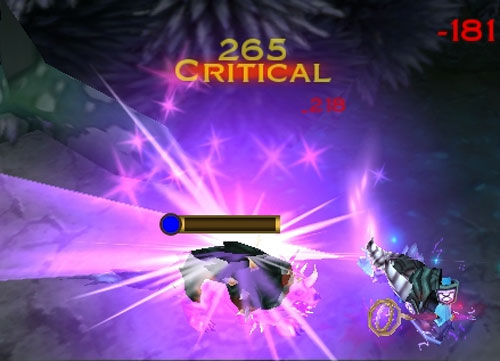 Rogue Daggers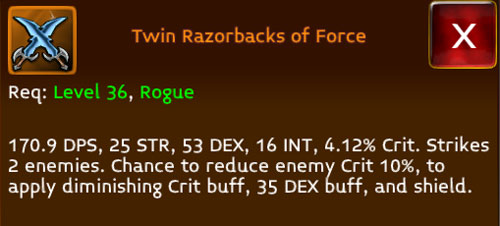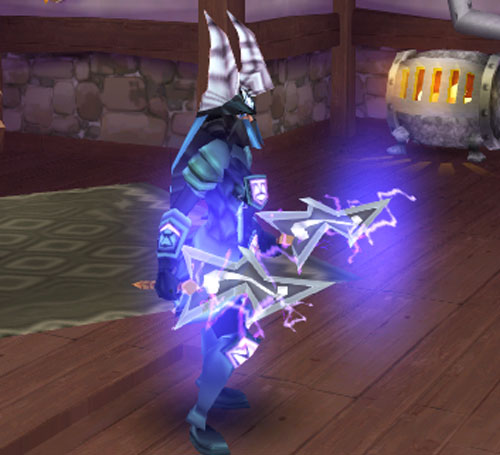 Rogue Shield Calculation:
For clarification the shield on the rogue uses the same stats for calculating as the Sorcerer. Namely, strength and intelligence. The exact calculation is:
(((2.5*strength)+intelligence)*3.5)
All of these weapons have procs where the effects of that proc decay over time. For example, the Rogue Daggers has a crit buff and shield for the proc. The effect of the buff to crit decays quickly over time. To make the best use of that buff, you'll probably want to react to the proc going off by firing off your most damaging ability immediately so you have a better chance for a crit.
Here is the breakdown on the stats that diminish from the time of the proc, until the proc goes away:
Crit on both Sorcerer and Rogue weapon starts at +15% Crit for .5s, then 10% for 1s, 6% for 1s, 3% for 1s, 1% for 1s
Armor for the Warrior Glaive starts at +1000 for 1s, then 500 for 1s, 250 for 1s, 150 for 1s, 75 for 1s
Happy Mythic Hunting!