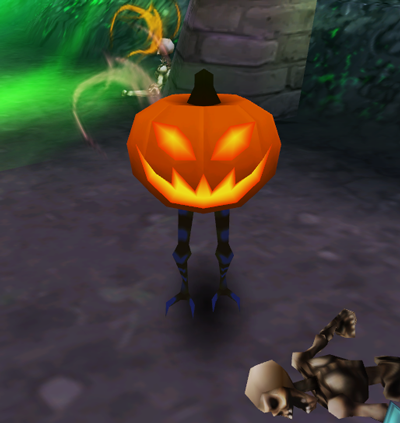 Ewen is a new premium pet available now in Arcane Legends through Nov. 5th. This new Pumpkin pet heralds the coming of the Halloween Event, that will run from Oct. 24th through Nov. 5th.
You can find Ewen in the Stable to purchase for 90 Platinum. Here are his stats at level 36: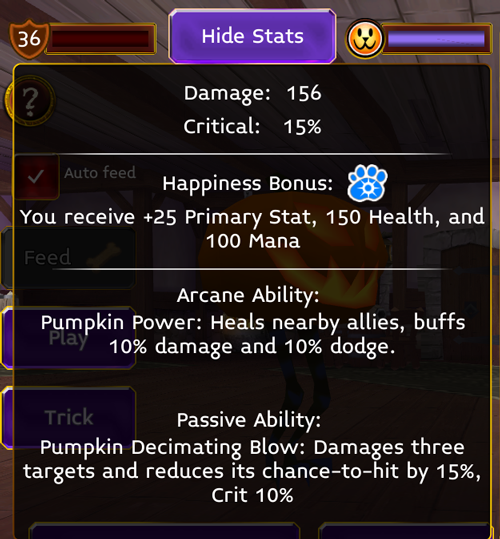 The heal component of Ewen's ability scales based on pet's damage, which scales with level. The buff applied from the ability lasts for 8 seconds.