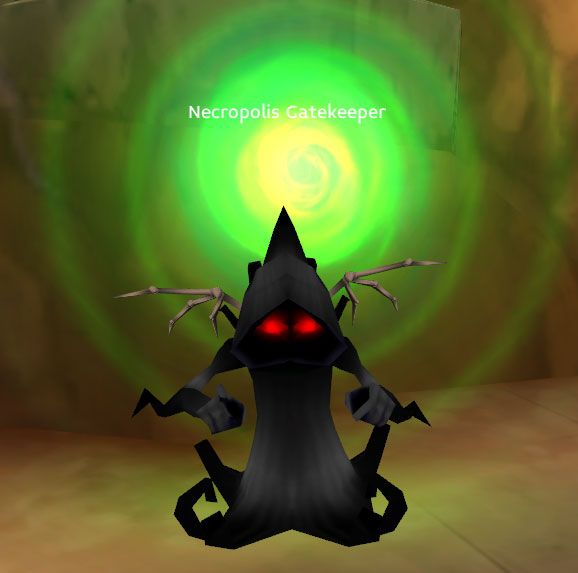 The Halloween Event is on in Arcane Legends now through Nov. 5th!
Talk to a Necropolis Gatekeeper to enter the Necropolis and gather new Halloween quests. Must be level 10 or higher to enter.
Quests
The quests found in the Necropolis are dailies – return every day and finish them all for a Halloween Jack o'Lantern Chest, full of unique Halloween rewards!
Do the Necropolis Daily Halloween Quests 10 days to complete a unique achievement!
Halloween rewards from the Jack o'Lantern Chest include:
* Platinum
* Unique Armor
* Jewelry
* Bat Pet Egg
* Pumpkin Vanity Helm.
Return every day and do all of the Necropolis Daily Quests for a new Chest and a chance for one of the above!
Mythic Weapons
Mythic Weapons Return! Locked Grand Crates of the Watch now have a chance for unique Halloween versions of the Mythic Staff, Mythic Glaive and Mythic Daggers. These stop dropping after Nov. 5th!
Pets
Tradeable Pet egg versions of Grimm the Mythic Pet and Ewen the Pumpkin Pet can be purchased in Necropolis.
Vanities
Unique Halloween Vanities are available in the Store. Get them before they are gone on Nov. 5th!