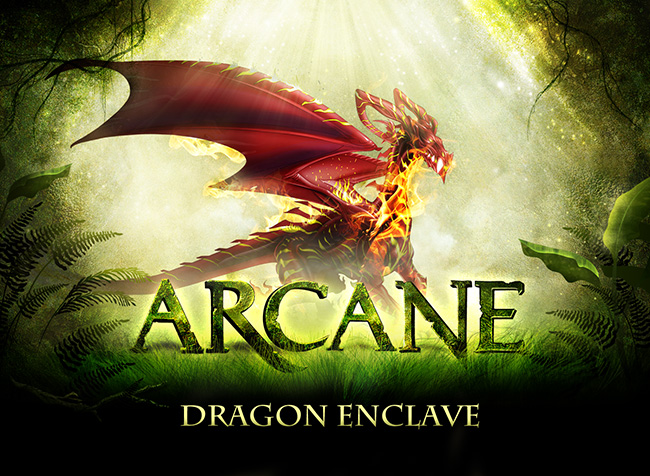 Announcing the next expansion coming to Arcane Legends:
Dragon Enclave
The Heroes of Arlor fought a brave battle against Tarlok during the December event in Arcane Legends, Tarlok's Wrath. However, the calm after the hard won battle against Tarlok will be short lived. The Dragon Enclave is coming to life! Sensing the demise of a fellow Dragon within the lands of Arlor, they'll soon take to the skies to punish the Arlorians for their insolence.
Coming in late February, the newest expansion of Arcane Legends will take you the remote land of Tindirin where you'll have to help your fellow Arlorians face-off against Dragons and the dangerous tribal natives of Tindirin, known as the Dragkin.
New Features:
New level cap – You can now reach level 41
New areas to explore, such as the wild jungle and the treacherous mountain pass
3 New Pets to collect
New Armor, Weapons and Gear
New quests and content that lead to the final confrontation against Lord Rendtail, Lord of the Dragons!
To post your thoughts and reaction to the announcement of the next Arcane Legends expansion: Dragon Enclave,
please join us on this Feedback Thread.
Also, as part of the Dragon Enclave expansion, the Spacetime Development Team will be working to improve the game by refining the process of distributing items and item progression.
Read more about items and item progression in this thread
.
We welcome and encourage your feedback!