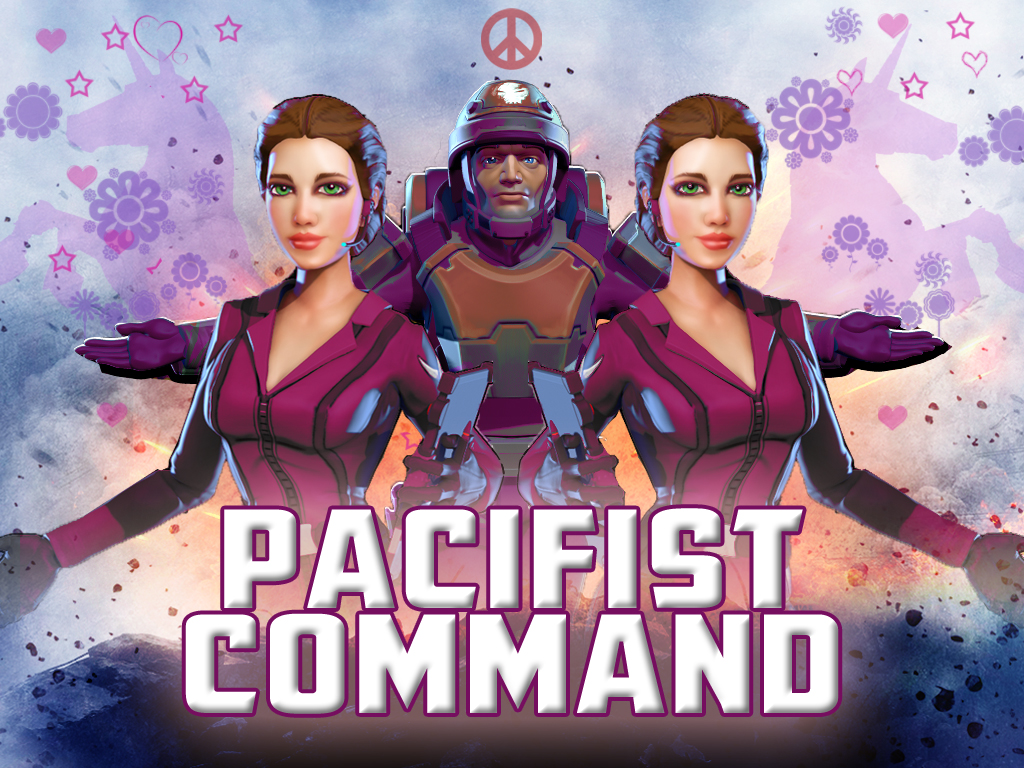 Austin, TX – April 1st, 2014 – Spacetime Games is thrilled to announce its latest title, Pacifist Command. Set in the near future, Pacifist Command drops players into a world devastated by nuclear warfare. Humans have learned the error of their ways and must unite to save the planet. The game takes players on a journey of tolerance; allowing them to build a base of love, create a peacekeeping force, and invade the world with compassion.
In the beginning of the game, players will lead a small legion of peacekeepers that shoot rays of sunshine to brighten up the day and plant flowers in their path. After recruiting friends, collecting affection, constructing a base of love, and invading other bases to say "hello", players will transform their ragtag crew of huggable soldiers into the greatest cuddle-puddle the world has ever seen!
View The Announcement Trailer Below:
"Pacifist Command will deliver a compelling experience with an in-depth multiplayer mode that will keep players captivated by kindness," Gary Gattis, CEO, Spacetime Games, said softly. "This title will bring mobile gamers the compassionate and caring gameplay everyone has been waiting for."
Game Will Feature:
Deep Strategy – More than 20 different peacekeeping units and 10 defensive greetings, each with its own levels of sympathy and empathy.
Diplomacy – Ally with as many people as possible to save the planet and share affection resources to improve your base of love.
Greetings Games – Refine your peacekeeping force and defensive greetings by practicing your peaceful skills on your own base, with no loss of units.
Substantial Content – More than 25 single player missions of compassion and never ending multiplayer friendships.
Pacifist Command will be the third in Spacetime Games' Battle franchise and the seventh title from the studio. The game's development is currently underway and there is no release date at this time. For more information on our latest Battle game, Battle Command, visit the website
www.battlecommandapp.com
.