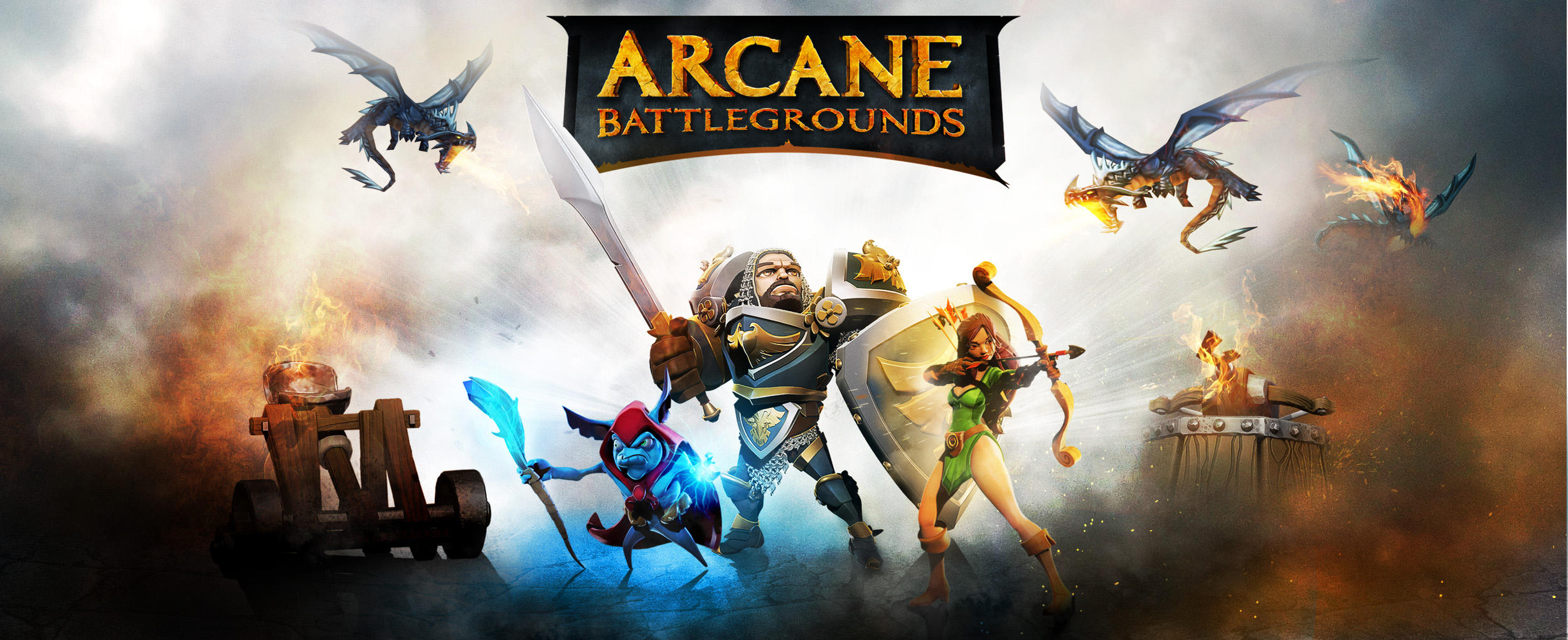 Austin, TX – June 5th, 2014 – Spacetime Games has unleashed epic fantasy warfare in the palm of your hand with its newest game, Arcane Battlegrounds. Arcane Battlegrounds, is an intense Free-to-Play online strategy game based off of the award-winning, smash-hit, mobile MMO, Arcane Legends. Starting today, Arcane Battlegrounds is available across all Android and iOS devices.
Arcane Battlegrounds lets players take control of hearty Warriors, brutal Trolls, and fire-breathing Dragons to defend the citizens of Arlor against a tyrannical ruler. Through strategy, cunning, and courage, players will build a kingdom, raise an army, defeat enemies, and bring peace once more.
"This new title mixes the compelling storyline and rich fantasy world of Arcane Legends with the explosive and strategic gameplay found in Battle Command," said Gary Gattis, CEO of Spacetime Games. "Arcane Battlegrounds will add another pillar to the growing foundation of games we develop and support."
Game Features:
• Real-Time Battles – Play an immersive single-player, story-driven campaign or challenge others in endless multiplayer excitement.
• In-Depth Strategy – Call upon fearless Warriors, control massive Trolls, and deploy devastating Demon Lords to tactically overtake an enemy's kingdom.
• Helpful Allies – Form an alliance with your friends to support one another with troops and resources, ensuring victory on and off of the battlefield.
• War Games – Plan your next attack by practicing your troop deployment strategy on your own base, with no loss of units.
• Play with Anyone, Anywhere, Anytime™ – Android and iOS players from around the world compete with each other on the same servers.
This is the third title in the Spacetime Games Battle franchise and the seventh title from the studio. For more information on Arcane Battlegrounds, visit the website
www.arcanebattlegrounds.com
.
Join the conversation by visiting the official
Community Forums
,
Facebook
,
Twitter
, and
YouTube
pages. For additional press assets and accolades, visit our
Press
page.
---------------------