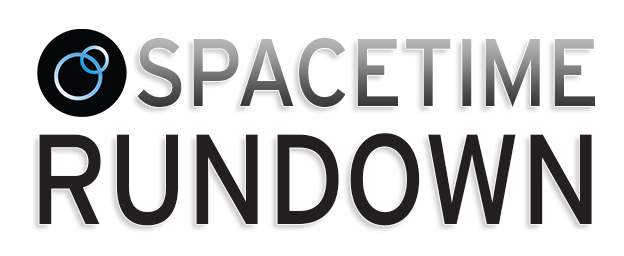 Welcome to the first installation of the Spacetime Rundown. This is where we will recap all the latest game updates, review upcoming community events, reveal embarrassing info about our developers, and give everyone a heads up on what's coming down the road for Spacetime.
Game Recaps
Legends Titles:
Arcane Legends :
Ursolth's Assault Event – From July 1st to July 21st, players journeyed to Elondria to find new quests, fight bosses, and earned awesome rewards!
Necro Crafting Quest – Players can go on a new adventure to unlock a unique flying pet, the Undead Welp!
Shark Week – It's time to take a bite out of Summer! Shark Week is running from 8/11 to 8/15. For a limited time, buy Ripmaw from the stable, or purchase an egg from the vendor on Paradise Pier. You also have 4x the chance to loot Hammerjaw from Locked Grand Crates of the Watch.
Pocket Legends:
New Ancient Caverns Expansion – High level characters can go deep in the new Ancient Caverns area to hit a new level cap, obtain new vanity items, and get new elite legendary weapons and armor.
Battle Titles:
Battle Command:
Test Server with Darium Update – Developers were hard at work building a public test server and launched it last month with great success. Players gave us great feedback, allowing us to refine the Darium Update, which brings a whole new level of gameplay.
Coming Soon
All Legends Titles (AL, PL, SL, DL):
Bonus Offers Weekend: Offers will be paying out huge platinum rewards!
Double Story Token Weekend: Get Double Storey Tokens for a limited time!
Arcane Legends:
Planar Arena: A new, no holds bar, gladiator arena coming to Arcane Legends! You can check out the Arena on the test server now for a limited time.
All Battle Titles (AB, BC, BD):
Double Army Construction Speed Weekend: Make troops twice as fast!
Double Social Boosts Weekend: Play to give your friends more resources!
Battle Command:
The Darium Update: A huge update with a resource sharing system, new resources, troops, buildings, and more!
Arcane Battlegrounds:
New Garrison and Bestiary Units: More troops available to unleash hell on your enemies!
Latest Video
Check out the latest video posted on our YouTube page: Face Time with Spacetime Ep. 2! Remiem and Samhayne discuss the latest and greatest at Spacetime and answer a few of your questions from the forums.


Community Events
The Legendary Trailer of EPIC PROPORTIONS!! Contest
Super Moderator Arpluvial is running a contest, and there are BIG prizes at stake. Create a short trailer for your favorite Spacetime Game and if you win you could get up to 1,000 platinum in the game of your choice!
http://www.spacetimestudios.com/show...s-Contest!!!!!
Play with the Devs! Twitch Stream
Want to play the newest game content live on air with the Spacetime Developers? The devs of Spacetime Games will be streaming live from the Arcane Legends Public Test Server and want to play with you! Keep an eye out on the Arcane Legends announcements section for details!
Community Spotlight
Are you an artist that has some awesome fan art you'd like to share? A writer with a fan-fiction that will have us on the edge of our seat? Did you write the very best guide on building a warrior for PvP? Do you have a YouTube channel with videos that you just know will entertain us? Submit them to the monthly Community Spotlight contest and you could be recognized in front of the whole Spacetime Community!
AL:
http://www.spacetimestudios.com/show...ad-August-2014
PL:
http://www.spacetimestudios.com/show...ad-August-2014
SL:
http://www.spacetimestudios.com/show...ad-August-2014
DL:
http://www.spacetimestudios.com/show...ad-August-2014
Dev Bio
In each Spacetime Rundown we will introduce you to a member of the STS team and let you get to know the person behind the red name! This week, meet Read, otherwise known as
null_void
in the forums. We asked him a few questions to get to know him better!
Q: Tell us a little about yourself. Who are you? Where are you from? What do you like to do when you're not working at STS? Any fun facts we should know about you?
A: My name is Read (like a book), and I'm a programmer here at Spacetime Studios. I grew up in New Hampshire before moving here to Texas for this job. When I'm not working here, I do quite a few different things, including working on my own programming projects, role playing, and trying to build a telescope.
Q: How did you get into programming / the games industry?
A: Like a lot of people in the industry, I love to play video games in my free time. My first job out of college was working for a bank comparing tax forms, which is something I knew I didn't want to do for very long. I tried for a while to get into the industry, but found that it was really tough if you didn't already work there. Eventually I had to put together a demo in my free time, and at that point, I got a company to take a look at my resume.
Q: What is your favorite part about working for STS?
A: My favorite part about working at Spacetime is getting to put write the code for a neat feature and then see people talking about it on the forums. Of course, not everyone likes all the features (which is sometimes difficult feedback to take), but overall it makes me feel pretty good.
Q: What is the first video game you every played?
A: My first video game? Hm. It was a game called "Quest for Quintana Roo" on the Commodore 64. In the game, you played a guy who was exploring a ruined temple, and you had to fight off snakes and mummies while trying to collect treasure. I was very young, and I remember being scared every time a mummy popped out of the wall at me! I had nightmares about that game.
Q: If you could be a character in any game (it doesn't have to be a Spacetime Game), what would it be?
A: This is a tough one, but I'd say probably Naija from the video game Aquaria. Being able to explore the oceans and breathe underwater would be awesome.
Q: If you could choose a power or weapon from any game arsenal, which would it be and why?
A: I'd take the Celestial Brush from the video game Okami. I guess that's cheating a little bit since it's a combination of powers, but hey, who wouldn't want to be able to paint reality into existence?
Q: Do you have any advice that you would give to any players out there who are also interested in being a game programmer?
A: My advice would be to spend time outside of school learning how to program. School will teach you a lot of things you need to know about programming (especially in college), but to really understand the challenges you'll face when writing software, you have to tackle a project of some sort. Make it something that interests you, and you'll get a neat game you can call your own, as well as show potential employers. When interviewing people, I want to see that they've taken an interest in learning new things and that they can figure out how to solve problems they've never seen before.