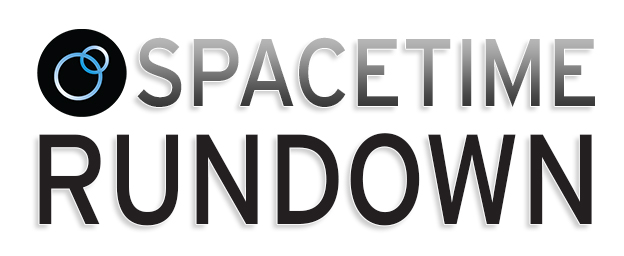 Welcome to the latest of the Spacetime Rundown. This is where we will recap all the latest game updates, review upcoming community events, reveal embarrassing info about our developers, and give everyone a heads up on what's coming down the road for Spacetime.
Game Recaps
Legends Titles:
Arcane Legends :
Shark Week – We extended Shark week and time is running out! Until this Thursday, August 27th, buy Ripmaw from the stable, or purchase an egg from the vendor on Paradise Pier. You also have 4x the chance to loot Hammerjaw from Locked Grand Crates of the Watch.
Planar Arena: Test Server – Big thanks to everyone who helped in the playtest the Planar Arenas. Our developers are still hard at work and this cool new gladiatorial arena should be available in early September.
Double Story Tokens Week - Ends on Thursday! Make sure to do the Daily Bard quest for double the tokens and get exclusive goodies from the Story Token Vendor like pets, inventory or auction slots, and more.
Battle Titles:
Battle Command:
The Darium Update – A mysterious meteor has crashed on players with Level 4+ bases. Play the Darium Update now to unlock new troops, buildings, game modes, and more!
Coming Soon
All Legends Titles (AL, PL, SL, DL):
Double XP: Players will receive 2 times the XP in Arcane Legends, Pocket Legends, Star Legends, and Dark Legends!
Arcane Legends:
Planar Arena: A new, no holds bar, gladiator arena coming soon to Arcane Legends! Thanks again to all who helped us test it out on the Public Test Server.
Battle Command:
Instant Armies: Instantly generate more army units!
Arcane Battlegrounds:
½ Price Wall Upgrades: Upgrade your walls to build your defenses!
Battle Dragons:
Pearl Sale: Get 40% off of all Pearls purchases for a limited time!
Latest Videos
Arcane Legends: Developer Thade fights Ferrix in the new Planar Arena
Battle Command: Check out the shiny new trailer for the big Darium update. If this doesn't get you excited, we don't know what will!


Community Events
PvP Tournament Coming Soon!
Spacetime Games will be hosting their very first 3v3 PvP Tournament soon! Keep your eye on the Arcane Legends Contests section of the forums for more details to be posted soon. The whole tournament will be streamed live on Twitch.tv. This is your chance for everlasting PvP Glory!
The Legendary Trailer of EPIC PROPORTIONS!! Contest
There are only a few days left to enter the Legendary Trailer of EPIC PROPORTIONS! Contest.
http://www.spacetimestudios.com/show...rtions-Contest
!!!!! Be sure to get your entries in before 9/1/2014.
Community Spotlight
Are you an artist that has some awesome fan art you'd like to share? A writer with a fan-fiction that will have us on the edge of our seat? Did you write the very best guide on building a warrior for PvP? Do you have a YouTube channel with videos that you just know will entertain us? Submit them to the monthly Community Spotlight contest and you could be recognized in front of the whole Spacetime Community!
AL:
http://www.spacetimestudios.com/show...ad-August-2014
PL:
http://www.spacetimestudios.com/show...ad-August-2014
SL:
http://www.spacetimestudios.com/show...ad-August-2014
DL:
http://www.spacetimestudios.com/show...ad-August-2014
Dev Bio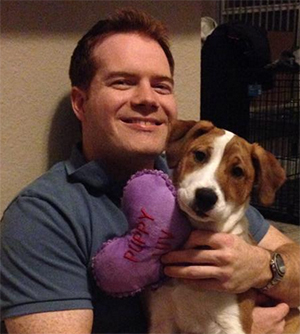 In each Spacetime Rundown we will introduce you to a member of the STS team and let you get to know the person behind the red name! This week, meet Neal, otherwise known as
Thade
in the forums. We asked him a few questions to get to know him better!
Q: Tell us a little about yourself. Who are you? Where are you from? What do you like to do when you're not working at STS? Any fun facts we should know about you?
A: Hey guys. My Name is Neal and I'm a producer here at Spacetime Studios. I was born and raised in Austin Texas, and have been fortunate enough to stay in town throughout my career. After work I often go rock climbing, play video games, head to the dog park with my pup Bailey, or cook dinner while watching trash television with my wife. Fun fact, hmm. My fun fact, is that I met my wife through an adult kickball league here in Austin. Yes, they do exist and kick ball is a ton of fun as an adult.
Q: How did you get into production / the games industry?
A: I grew up playing video games as often as possible much to the chagrin of my parents which I'd imagine many of you can relate to. After high school I majored in computer science and 3D animation but neither took and to be honest I was aimless for a time. That all changed when a friend of mine got me an interview for a Quality Assurance Tester position at NCsoft. Without a college degree I had to work very hard to rise through the ranks. I did it by looking for and filling needs, which is how I eventually worked my way into production at Spacetime.
Q: What is your favorite part about working for STS?
A: My favorite part about working at Spacetime is twofold. The wide range diverse challenges I get to solve every day, and my fantastic coworkers. My job requires I work with every single person in the studio and tackle challenges ranging from reviewing contracts to directly adding content. I feel incredibly fortunate to be in my current role and to work with such wonderful people.
Q: What is the first video game you every played?
A: To the best of my memory my first video game was Super Mario Bros. on the original Nintendo. I was fortunate enough to group up around kids who were a number of years older than me. As a result I got to play Nintendo because they had one.
Q: If you could be a character in any game (it doesn't have to be a Spacetime Game), what would it be?
A: I would pick Ryu from Ninja Gaiden. He is a badass, has all kinds of cool powers, gets to play with swords. Oh, and he's a flippen ninja!
Q: If you could choose a power or weapon from any game arsenal, which would it be and why?
A: I would take flight from City of Heroes. I grew up around planes with two of my family members being pilots, and love to fly. If I could just fly whenever I wanted it would be amazing, not to mention helpful.
Q: Do you have any advice that you would give to any players out there who are also interested in being a game producer like you?
A: My advice is expect to work hard and to make sure you are a well rounded and accepting person. It's easy to look at the various work disciplines and think "I need this skill or that skill" but at the end of the day you'll almost certainly need to work with a team. I can't stress enough how important it is that you be able to do this well. A big part of working well with others is having a broad range experiences so you can relate to and understand all kinds of different people. This will help you with work, and also with your day to day life in general.