Hello again, friends.
How time flies. It seems like only yesterday that I put pen to paper for the August Producer's Letter. Yet, here we are at the beginning of September. Summer is waning with Autumn looming (at least in the Northern Hemisphere), and School is back in session. So to, it is time for another update about Arcane Legends development.
Planar Arena:
In August we opened up the coming Planar Arena revamp to play in the Public Test Server for the first time. We had great test participation and received a lot of good feedback. We are in the final stages of submitting the new app version to Apple. I expect this content to go live in the near future.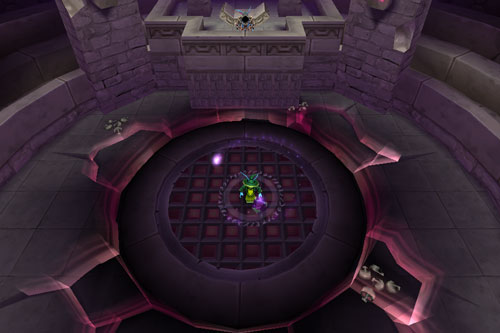 As a reminder, when the new Planar Arena goes live the current Leaderboard season will come to an end. More at:
http://www.spacetimestudios.com/show...o-A-Close-Soon
!
Planar Tombs:
The 2nd half of our new free planar elite end-game content comes in a revisit to the Tombs format. If you have ever played the Watcher's Tombs, you will know what I mean. I think our Art Team did a great job with the new environments for the Planar Tombs. Take a look at the screenshots below and reply with your thoughts.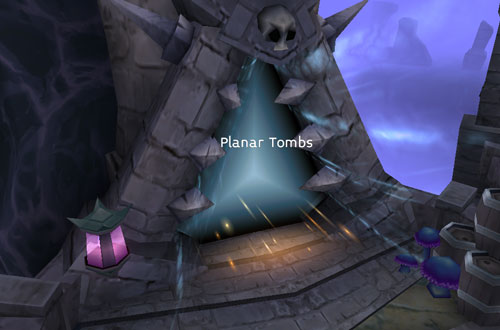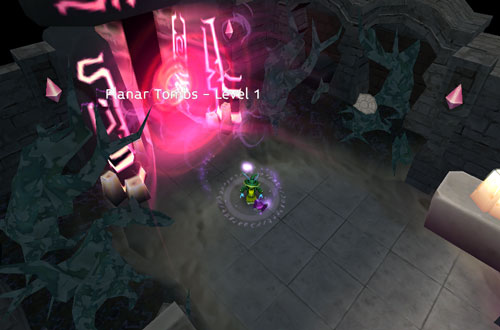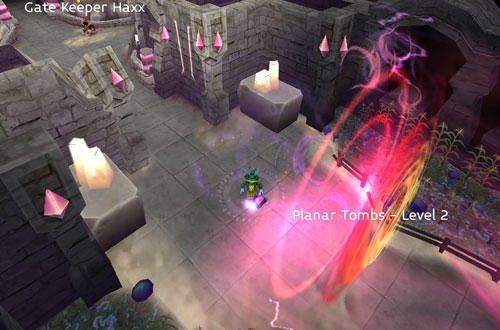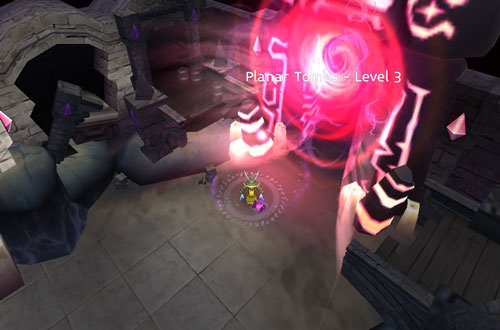 Halloween:
I know it isn't October yet, but I am really excited with what we have cooking for 2014's Halloween Event. The Dev Team is hard at work on more fun, free content for you!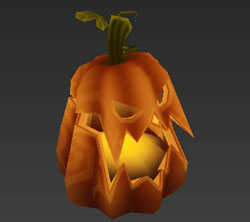 We'll have more details next month

Next client:
Besides all of the above, we are also cranking on the next version of Arcane Legends that will follow after the Planar Arena version. This is a pretty quick turnaround, but we still have some unique and beneficial features coming. Two features planned for this next version include:
• Guild Log:
I mentioned this feature in the last Face Time with Spacetime. This feature needed some more tweaking to ensure the best player experience, so it will be coming out in this next version. The Guild Log will provide Guilds with tools to see when members come and go, who does the kicking, etc.
• Tradeable Respec Scrolls:
Currently, you need Platinum to respec your Skills and Stats. In this coming new version of Arcane Legends, you will be able to buy a Scroll that will enable a respec. These new Respec Scrolls will be tradeable, so you could buy one from other players for gold.
Skills:
As a final note, I want to say that we are still working on enhancements to the skill point system. As we
mentioned after the Dragon Enclave launched
, our goal is to make the addition of higher levels more complex and compelling. This is a big endeavor and we are still working on this system, but look out for a post calling for feedback soon.
We will follow with more details as we get closer to that new version going live (which is still a bit out).
I hope you have an awesome September!
Alex "Samhayne" von Minden
Legends Franchise Lead Producer