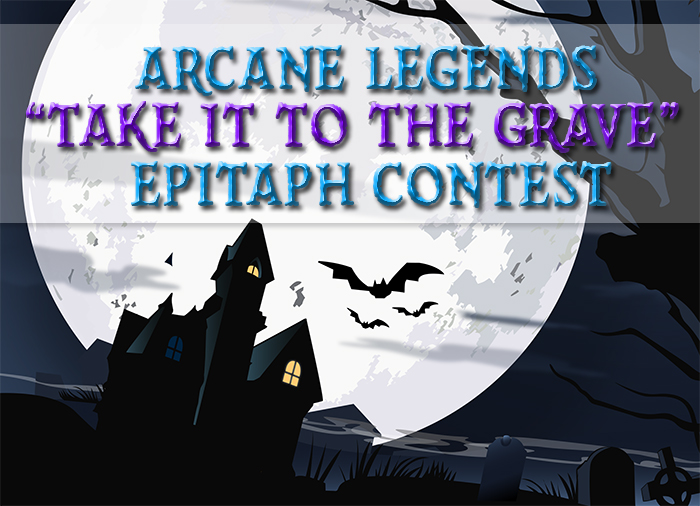 Have you always wanted your chance to be immortalized in Arcane Legends? Now is your chance!
Halloween is fast approaching and the gates to Necropolis will be opening for a limited time during the Halloween Event. The graveyard isn't just full of unmarked graves, though. Those headstones mark the graves of some of the most loved, feared and hated characters in Arcane Legends, and they need an equally epic epitaph engraved above their eternal resting places.
Try your hand at writing the epitaph for one of these headstones, and the very best of the best will be put into the game for all to see!
View Rules and Enter Here:
http://www.spacetimestudios.com/show...-Story-in-Game
!