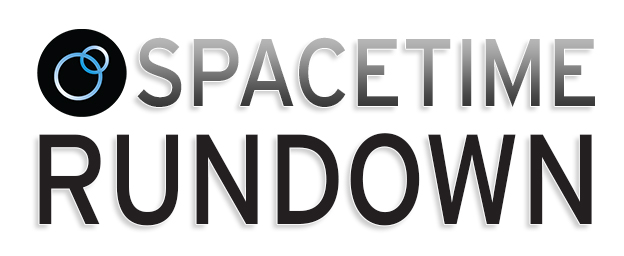 Welcome to this weekís Spacetime Rundown. As always, this is where we recap all the latest game updates, review upcoming community events, reveal embarrassing info about our developers, and give everyone a heads up on whatís coming down the road for Spacetime.
Game Recaps
Legends Titles:
Arcane Legends :
Planar Arena Pending Approval: The Planar Arena has been submitted to Apple for approval! But, there are still just a few more bugs to squash before we can reveal the Planar Arena to the world. We know you want it, and we want you to play it! We also want it to be PERFECT. Keep an eye on the Arcane Legends Announcements section for the most up-to-date news on its release.

2X Odds Weekend: Over last weekend we ran double odds on all Arcane or Mythic items from Locked Grand Crates of the Watch! We ran into some slight issues that were quickly resolved. You can check out a forum post entitled, ďKeeping the Focus on FunĒ for more information.
Arcane Legends, Pocket Legends, Star Legends, Dark Legends:
Double XP Weekend: We gave all characters double XP for a limited time and the turn-out was excellent. Thanks to everyone for logging in and leveling their characters faster!
Battle Titles:
Battle Command, Arcane Battlegrounds, Battle Dragons:
Research Discount: All research across our battle games was discounted by 50% over the weekend. A special thanks to everyone for taking part in the event! We received great player participation, with thousands of people upgrading their units.
Coming Soon
All Legends Titles (AL, PL, SL, DL):
Free Respec Weekend: A limited time event where you can try out new skills and stat builds!
Arcane Legends:
Guild Log: Coming out in the next Arcane Legends client (after Planar Arena). The Guild Log will provide Guilds with tools to see when members come and go, who does the kicking, and more.

Tradeable Respec Scrolls: Also expected in an upcoming client release, youíll be able to buy a Scroll that will enable a respec. These new Respec Scrolls will be tradeable, so you could buy one from other players for gold!
All Battle Titles (AB, BC, BD):
Production Boost Sale: Receive 40% off all production boosts for a limited time!
Latest Videos
This edition, weíre not featuring a video that we made, but a community video that really blew us away. Check out Conqueredís epic Star Legends movie trailer! It just won him 1,000 platinum in the Legendary Trailer of Epic Proportions! Contest.
Community Events
The Spacetime End-of-Summer Clash! PvP Tournament
The spots for our first ever Spacetime PvP Tournament filled up in just hours! The line-up will be pos Donít Donít forget to join us at 10 a.m. CDT on Saturday, September 27th to cheer on your fellow players! Weíll be broadcasting the whole even live on Twitch.tv/spacetimestudios.
The Legendary Trailer of EPIC PROPORTIONS!! Contest
Congratulations to the winners of our Legendary Trailer contest! There were so many fabulous entries. It was so hard to pick just 3 winners! Congratulations to Conquered, Commute and beeebop for their award winning submissions. Watch them here:
http://www.spacetimestudios.com/show...rtions-Contest
!!!!!
"Take it to the Grave" Epitaph Contest
We hope you enjoyed the ďTake it to the GraveĒ Epitaph contest! Submissions are now close but you can view the spooky, funny and tear jerking entries in the submission thread here:
http://www.spacetimestudios.com/show...-Story-in-Game
!. Keep an eye out to see which winners will get to see their epitaphs in the game during the Halloween Event.
Community Spotlight
Are you an artist that has some awesome fan art youíd like to share? A writer with a fan-fiction that will have us on the edge of our seat? Did you write the very best guide on building a warrior for PvP? Do you have a YouTube channel with videos that you just know will entertain us? Submit them to the monthly Community Spotlight contest and you could be recognized in front of the whole Spacetime Community! Check out our proud winners for the month of August!
AL:
http://www.spacetimestudios.com/show...r!-August-2014
PL:
http://www.spacetimestudios.com/show...r!-August-2014
SL:
http://www.spacetimestudios.com/show...r!-August-2014
DL:
http://www.spacetimestudios.com/show...r!-August-2014
Dev Bio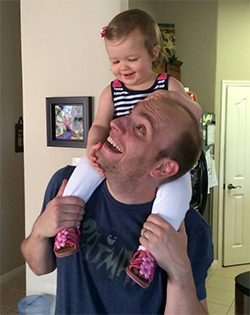 In each Spacetime Rundown we will introduce you to a member of the STS team and let you get to know the person behind the red name! This week, meet Matt, otherwise known as
Dracknor
in the forums. We asked him a few questions to get to know him better!
Q: Tell us a little about yourself. Who are you? Where are you from? What do you like to do when youíre not working at STS? Any fun facts we should know about you?
A: Hi everyone! My name is Matt and I am the Quality Assurance and Customer Support manager here at Spacetime Studios. I was born in Texas and have been living in Austin for the last seven years. I grew up all over the world and lived in a number of countries such as Egypt and Trinidad before ending up back home. When Iím not at work Iím taking chasing my fifteen month old daughter around the house and playing video games while she is asleep! Fun fact: Iím a licensed pilot and am rated to fly multi engine commercial aircraft!
Q: How did you get into the games industry?
A: I started working in the Quality Assurance department at NCSoft. My time there was extremely valuable. I worked with a very strong team and was able to work my way up to being a programmer. Since then Iíve worked at a number of other game companies before ending up at Spacetime Studios in 2010 and Iíve loved every minute of it!
Q: What is your favorite part about working for STS?
A: Thatís easy, the people! I get to work with some of the most amazing and talented people Iíve ever worked with.
Q: What is the first video game you ever played?
A: Thatís a tough one! Iíve been playing games for as long as I can remember. However, the first was probably something on the Atari 2600. I can tell you what my favorite game is and
X-Com Enemy Unknown
. Itís the first game I played that showed me the depth and strategy that games had to offer and started my obsession with gaming!
Q: If you could be a character in any game (it doesnít have to be a Spacetime Game), what would it be?
A: Solid Snake. I donít really know why other than he is just cool. He is an expert at stealth, combat, and weapons. I on the other hand lack all of these skills, however, Iím very apt at hiding in boxes.
Q: If you could choose a power or weapon from any game arsenal, which would it be and why?
A: Time travel from Chrono Trigger! Who doesnít want to go back in time and see history unfold. Also, it would help me when I say something stupid to my wife.
Q: Do you have any advice that you would give to any players out there who are also interested in getting involved with Quality Assurance or Game Support like you?
A: Quality Assurance and Customer Support are a great way to get your foot in the door of the game industry. Because of that it means there is a lot of competition for jobs out there so you need to stand out! I could write a book on this but since we have limited space Iíll just give a quick overview. Fist, play games. Lots of them! Donít play only one type of game, play everything! Both positions require expert gaming knowledge that can only come from a wide variety of experiences. Second, know everything about the company you are applying for. This includes reading up on their history and being familiar with all of their products. Third, become an expert at both written and verbal communication. It doesnít matter how passionate you are if you are unable to communicate your thoughts to the rest of the team. Finally, and most importantly, donít give up! Getting any job is hard let alone your dream job. Be persistent and treat each failure as a learning experience.