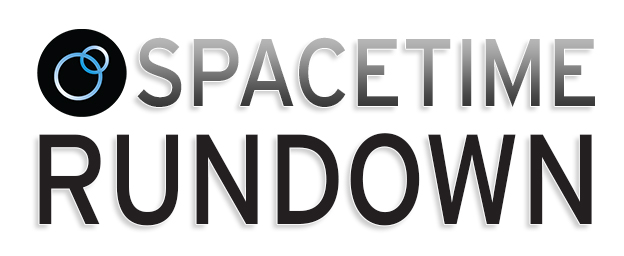 Welcome to this weekís Spacetime Rundown. As always, this is where we recap all the latest game updates, review upcoming community events, reveal embarrassing info about our developers, and give everyone a heads up on whatís coming down the road for Spacetime.
Game Recaps
Legends Titles:
Arcane Legends :
Planar Arena: The Planar Arena went live in client 1.2 and weíve received an immense amount of feedback from the community! Weíre committed to giving everyone a high quality gaming experience and weíve been actively addressing any issue that was raised. Visit the Arcane Legends Client 1.2 Live Updates forum post for more information: http://www.spacetimestudios.com/showthread.php?176195
Battle Titles:
Battle Command:
Wall Upgrade Discount: Wall upgrades were discounted by 50% last weekend. Now players can join the fray with greater ease because of their newly enforced base!
Arcane Battlegrounds:
Instant Armies: Armies were spawning instantly last weekend. Players battled fiercely with their fresh troops and reaped the rewards of getting into the action instantly!
Battle Dragons:
Double Social Boosts: Social boosts were doubled last weekend allowing players to earn more Pearls. We hope that everyone enjoys those bonus pearls!
Coming Soon
Arcane Legends:
Abaddon Egg Sale: The rare Abaddon egg will be on sale soon. Go to the vendor or win them from locked crates for a limited time!
Double Super Gem Chance: Your chance of getting a super gem will be doubled for a limited time. Log-in over the weekend to test your luck!
Battle Command:
Double Social Boosts: Social boosts will be doubled for a limited time! Jump into the game and boost your friends to give them more resources!
Arcane Battlegrounds:
Instant Spells: Receive spells instantly to lay waste to your enemies. This will only be available for a limited time, so play over the weekend to populate spells instantly!
Battle Dragons:
Double Trophies: Get twice the amount of trophies from PvP matches. Devastate your foes over the weekend to gain a higher rank for a limited time!
Latest Videos
Spacetime Super Moderator Seoratrek has been game hopping lately! Check out the videos from his latest visit to Star Legends for their 3rd Birthday celebration! Then, to Dark Legends for some bloody good fun.
Community Events
The Spacetime End-of-Summer Clash! PvP Tournament
Get Ready!! The End-of-Summer Clash is this Saturday, 9/27 at 10 a.m. CDT! Tune in to Twitch.tv/spacetimestudios to watch all of the action live as it unfolds.
Planar Arena Screenshot Challenge
The Planar Arena is live and it is the biggest challenge some of you have ever faced! Well, weíre upping the stakes. Keep an eye on the Arcane Legends contests section for a brand new challenge with huge prizes. And we mean HUGE. Piles of platinum, unlocked crates, rare pets and more.  Coming soon.
Community Spotlight
Are you an artist that has some awesome fan art youíd like to share? A writer with a fan-fiction that will have us on the edge of our seat? Did you write the very best guide on building a warrior for PvP? Do you have a YouTube channel with videos that you just know will entertain us? Submit them to the monthly Community Spotlight contest and you could be recognized in front of the whole Spacetime Community! Check out our proud winners for the month of August!
AL:
http://www.spacetimestudios.com/show...September-2014
PL:
http://www.spacetimestudios.com/show...September-2014
SL:
http://www.spacetimestudios.com/show...September-2014
DL:
http://www.spacetimestudios.com/show...September-2014
Dev Bio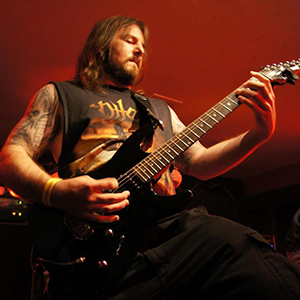 In each Spacetime Rundown we will introduce you to a member of the STS team and let you get to know the person behind the red name! This week, meet Phil, otherwise known as
Carapace
in the forums. We asked him a few questions to get to know him better!
Q: Tell us a little about yourself. Who are you? Where are you from? What do you like to do when youíre not working at STS? Any fun facts we should know about you?
A: Hello all, my name is Phil and Iím a Senior Designer here at Spacetime Studios. Originally Iím from across the pond, born in England but moved to the states when I was only five. Iíve lost my accent through the school system in the US however, so youíd never know unless I told you. I grew up in Virginia, until I headed to Florida for school in late 2006. When Iím not working I play guitar, jam out with my local metal band, and record my own personal projects on the side. Obviously I spend time gaming, and getting caught up on movies, among the other usual stuff as well. Iím more or less engulfed by technology at every turn though, of course I also spend a lot of my time with my girlfriend here in Austin. Some fun facts; I wrote and performed the credits music on Thor for Wii, Iíve been to Japan, Iíve worked on a Call of Duty game, and all my extended family lives in Europe.
Q: How did you get into the games industry?
A: I got into the game industry by fooling around with Game Maker after completing high school. I found myself creating remakes of games like 1942, asteroids, and simpler games like that for hours on end every day. From there I found Full Sail was offering the first bachelorís program for Game Design & Development in Florida, so I quit my band at the time and packed my bags, taking off for Florida. After completing school I landed a job at Edge of Reality in Austin as a Jr UI Programmer where I worked on the Incredible Hulk, and Cipher Complex. I started off as a programmer, but after a few years I began to count down the clock instead of losing track of time, so I transitioned into design at Red Fly Studios, working on Thor, and Inertia on mobile. Iíve been at Spacetime since then, going on 3 years this October!
Q: What is your favorite part about working for STS?
A: My favorite part about working at Spacetime is the people. Everyone is very talented, and everyone shares in the process of ideas and bringing new life to original games and systems for our current live games. Itís also the first and only place Iíve ever worked that strictly adheres to a ďno overtimeĒ policy, which allows me to pursue my musical and other endeavors outside of work comfortably. I didnít think that kind of balance could exist as a game developer with all the tales of nightmare crunches and overtime, which I certainly have done in the past.
Q: What is the first video game you ever played?
A: I was a Sega kid growing up, but my first games were Matterhorn Screamer, Galaxian, Kings Quest 1, and Mother Goose on the Tandy 1000!
Q: If you could be a character in any game (it doesnít have to be a Spacetime Game), what would it be?
A: I think it would have to be Odin from Phantasy Star on SMS. He was the awesome brute of the group of one of my favorite games!
Q: If you could choose a power or weapon from any game arsenal, which would it be and why?
A: The power Cole has in InFamous. Wielding lightning and being able to fly seems pretty amazing to me. Riding train tracks on my own two feet, yes please!
Q: Do you have any advice that you would give to any players out there who are also interested in getting involved with Quality Assurance or Game Support like you?
A: Being a Game Designer is actually a bit of a nebulous thing. There is no way to just become one, unless you have been something else first in most cases. My story isnít that unfamiliar to a lot of other designers, in which programmers move into design, or artists, or QA, etc. Generally it seems you have to have been a part of the process from a different perspective to be an effective designer because ultimately you decide the things the rest of the studio is working on, and have to communicate it to them effectively without wasting too much time. Design spends a lot of time talking to artists, production, programming, and other designers to create a plan of action, in addition to implementing the fun stuff like boss fights and quests. Artists and animators need to know what the boss looks like and what the moves should look like, programmers need to know how the crafting system is going to work, and production needs to know how long you think it will take to complete for example. On top of these aspects, experience across the board that can help in creating experiences for other people is paramount. Travelling, shopping, reading, movies, driving, eating different places. Anything and everything can be an inspiration of an experience you want to create for other people. Being familiar with mythology, religion, and other philosophical aspects of life, as well as the things that youíre passionate about and want others to feel passionate about as well.
Ultimately I think that if you want to pursue the path of a designer, you need to have another core development skill that you can start from. A lot of the time weíre idea people, true, but its more the implementation and approach using all of the relevant disciplines that make up the bulk of our work. In order to do that effectively you need to understand technical limitations as well as have the cool ideas. I, for example, was a programmer, so I understand a lot more about the performance impact of certain ideas or implementations that perhaps an artist would not know. Also, I would get used to criticism, both positive and negative and being able to take it in stride. A lot of ideas get shot down, other ideas get cut or scoped out of a project for time, and one of those times it will be something youíre very passionate about adding to a gameÖ and you have to let it go.
Extra Credits did a youtube video about being a designer, and I highly recommend you view if you are interested in becoming one!