Hey everyone,
Welcome to the October 2014 edition of the Arcane Legend's Producer Letter. Wow, can you believe that it is already October? Time certainly flies when you are having fun!
As we roll into the 4th quarter of 2014, our focus is dominated by two big seasonal events: Halloween and Winter.
Halloween:
We have a fun Halloween romp planned for 2014. There is a long list of goodies, including: awesome new bosses, spooky new areas, great new costumes and some old favorites from 2013, including Grimm, making their return. Here are a few screenshots of some of the vanities that will be available for event tokens to whet your appetite: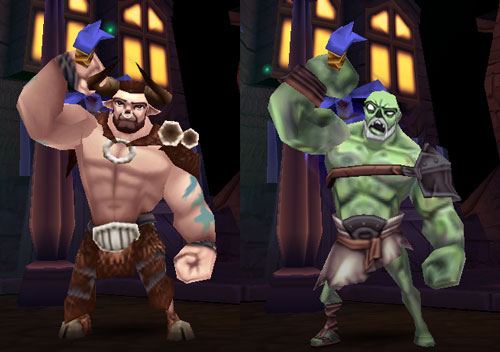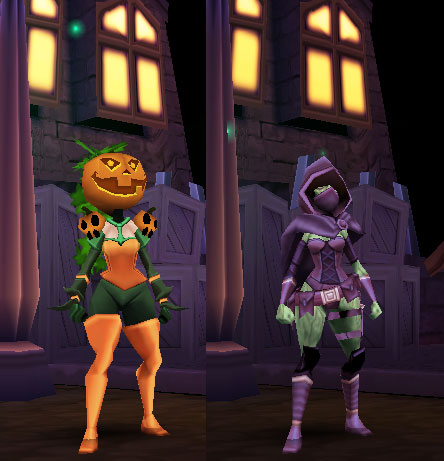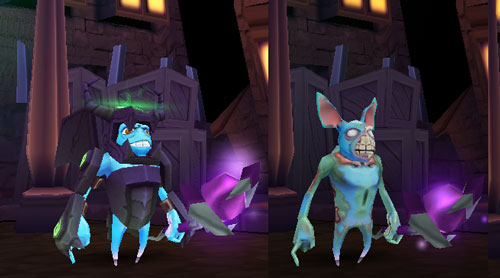 Watch for more teasers, details and images over the coming days. You can expect Halloween to start in the latter half of October.
Winter:
We already have new assets being created in preparation for the Winter 2014 event. While I don't have any images to show, we are planning for another great event to roll out mid December. You can expect to hear more about Winter in the November and December Producerís Letters.
Free Platinum Offers:
We have a new client with an alternate Free Platinum Offer Provider, called Fyber, in the Apple approval process right now. We have actually been using Fyber for a little while now for Free Platinum Offers in Battle Command! We look forward to Fyber Free Platinum Offers going live soon.
Quality of Life Updates:
Besides our plans to bring you new content, we are constantly looking at ways to improve the game. In a new client version scheduled for release in October we have a number of improvements coming, including:
ē Guild Log: Records of who came and went to help players better manage their guild.
ē PvP Chat Improvements: Chat in PvP zones will automatically go to your team. You will still be able to chat to everyone and if you do, the chat will be clearly labeled with what team you are on
ē Tradeable Respecs: You will be able to purchase respecs from the store and go on to trade or gift them with other players for gold. This will allow anyone to get their hands on a respec.
We really appreciate the efforts that you go through to report issues and express your desires to us. It is why we maintain such an active message forum and presence on our social media channels.
Planar Tombs:
I also mentioned a new Planar Tombs adventure in
last monthís Producer Letter.
The intent of the Planar Tombs is to add additional end game elite content that is outside of events. This content will feature an awesome new Mythic Pendant and the quest to obtain it. The quest is rather lengthy and requires collecting items from Elite Tindirin, Planar Arena and Planar Tombs areas. To accommodate everything we have in work, the Planar Tombs content go live target has moved to November, following Halloween.
I donít take lightly moving content release dates. I want to give our team the best chance to deliver you awesome new content. An outstanding Halloween event, Fyber Free Platinum Offers and the coming new client version are worth the wait.
Spacetime Rundown:
If you havenít been taking in the new bi-weekly Community Rundown feature, be sure to check it out! You get the latest news and community happenings, plus a developer bio, all in one neat package. Here is the latest link:
http://www.spacetimestudios.com/show...down-9-24-2014
In closing, since I am not sure if I fully conveyed my enthusiasm for Halloween, so I will leave you with another teaser image. Itís going to be awesome!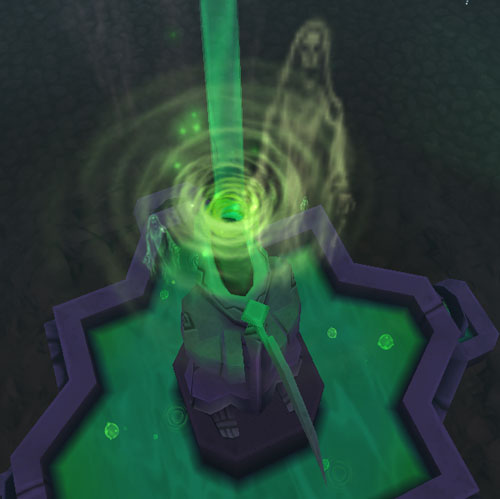 Alex "Samhayne" von Minden
Legends Franchise Lead Producer
-------------------